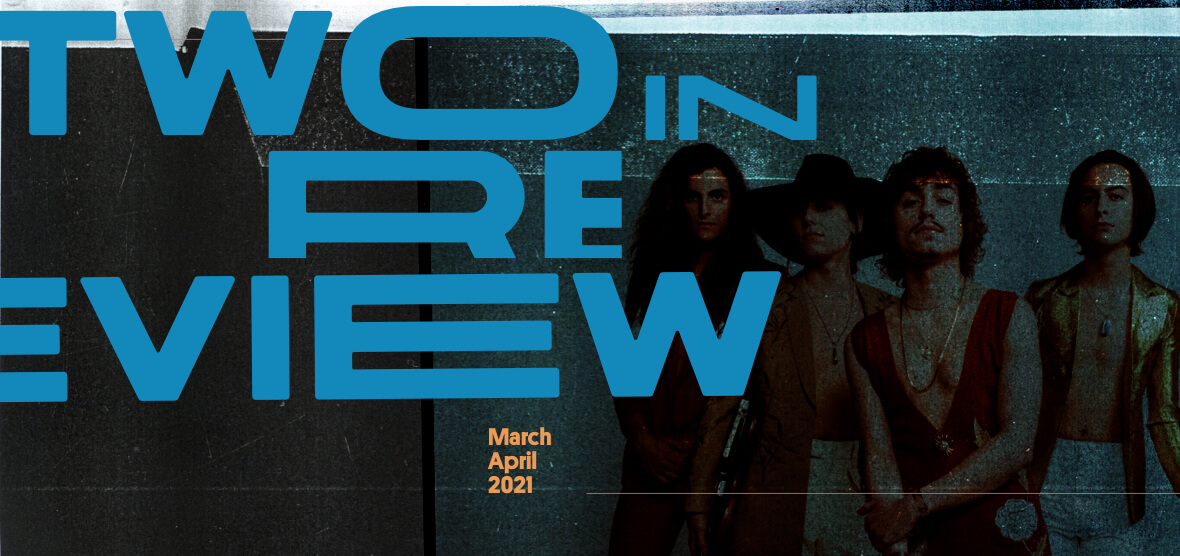 Somehow we're already right around the corner from halfway through 2021. But before we're quite there, it's time for the March/April Two in Review.
Here's the track list:
1. Greta Van Fleet: Heat Above
2. Tune-Yards: Cannonball
3. JR JR: Higher Love
4. Paul McCartney: Seize the Day (ft. Phoebe Bridgers)
5. Nick Waterhouse: The Spanish Look
6. Lonas: Anxious Life
7. Manchester Orchestra: Keel Timing
8. Bendigo Fletcher: Evergreen
9. Snoop Dogg: Look Around
10. Charlotte Cardin: Sad Girl
11. St. Vincent: The Melting of the Sun
12. Shovels & Rope: In My Room (ft. Sharon Van Etten)
13. Tune-yards: make it right.
14. The Blue Stones: L.A. Afterlife
15. Ladyhawke & Broods: Guilty Love
16. Trixie Mattel: Blister in the Sun
17. Garbage: The Men Who Rule the Word
18. Sarah Jarosz: I Still Haven't Found What I'm Looking For
19. Katie Pruitt: Grace Has a Gun
20. Lake Street Dive: Feels Like the Last Time
You can find it on Apple Music and Spotify.