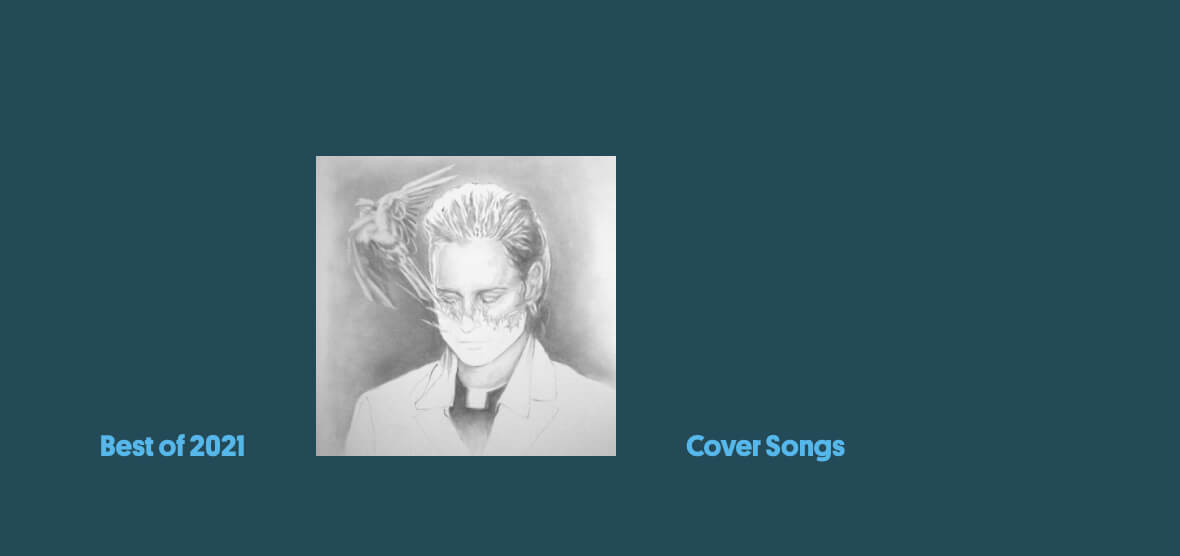 It's the most wonderful time of the year… No, not Christmas. I'm talking about end-of-year lists!
Each year, the most popular list is this one: Best Cover Songs.
Here's the track list:
QUICK NOTE: While the other lists to come are in ranked order, these are 100% random in their order. This does not represent preference.
Christine and the Queens: Freedom
Alex Cameron ft. Roan Yellowthorn: Islands in the Stream
Shovels & Rope: Everybody Hurts
Derek Webb: Here in America
Queens Cast & Brandy: Wrecking Ball
Matt and Kim: You Don't Own Me
Prom Queen: Baby One More Time
JR JR: Higher Love
Angel Olsen: Forever Young
tune-yards: Cannonball
The Knocks & Foster the People: Devi's Haircut
Deep Sea Diver: Hand in my Pocket (feat. Damien Jurado)
Alessia Cara: Enter Sandman
The Wrecks: Rich Girl
The Secret Sisters: Heavy Balloon
Christian Lee Hutson: There She Goes
MUNYA: Tonight Tonight
Lauren O'Connell: Where Did Our Love Go
Brandi Carlile: I Put a Spell on You
Waxahatchee: Streets of Philadelphia
Christian Lee Hutson: A Thousand Miles
Garbage & Screaming Females: Because the Night
Kishi Bashi: Laughing With
Barbaro: Believe
K. Flay: Break Stuff
Barbaro: If it Makes You Happy
Angel Olsen: Safety Dance
Trixie Mattel: Blister in the Sun
TiKA: I Would Die 4 U
Christian Lee Hutson: Dancing Queen
Ryan Culwell & Aubrie Sellers: Head Like a Hole
Death Cab for Cutie: Waterfalls
Francesca Blanchard: White Flag
Margo Price: Help
Waxahatchee: Light of a Clear Blue Morning
Kacey Musgraves: Fix You
Molly Tuttle: Stop Dragging My Heart Around
Prom Queen: Lucky
Christian Lee Hutson: You're Still the One
Miley Cyrus: Nothing Else Matters
Bathe Alone: Take a Bow
Future Teens: Believe
Jason Isbell: Sad but True
Shovels & Rope: What a Wonderful World
K. Flay: Self Esteem
Sarah Jarosz: my future
Derek Webb: We Are Not as Strong as We Think We Are
Alanis Morissette & Willie Nelson: On the Road Again
Sarah Jarosz: I Still Haven't Found What I'm Looking For
The Head and the Heart: Our House
John Mark McMillan: All I Want for Christmas is You
Post Malone: Only Wanna Be With You
Just Friends: Hella Good
Waxahatchee: Fruits of my Labor
Lauren O'Connell: Graceland
Shovels & Rope: In my Room (ft. Sharon Van Etten)
Vella: I'm Still Standing
Bastille: Dancing in the Dark
Matt and Kim: Our House
Molly Tuttle & Iron & Wine: You Don't Get Me High Anymore
Phoebe Bridgers: Nothing Else Matters
Dr. Dog: Here Comes the
She & Him: Holiday
Lauren O'Connell: Unbelievers
Trixie Mattel: Jackson
Hazel English: California Dreamin'
Vella: Fly Away
Mars Big Bang: Perhaps Perhaps Perhaps
Portugal. The Man: Steal My Sunshine
K. Flay: Brain Stew
St. Vincent: Sad but True
Molly Tuttle: Strong Enough
Julia Michaels: Just One Look
Katy Perry: All You Need is Love
Trixie Mattel: Video Games
White Reaper: Sad but True
Sara Watkins: Pure Imagination
Grouplove: You Oughta Know
You can find it on Apple Music and Spotify.