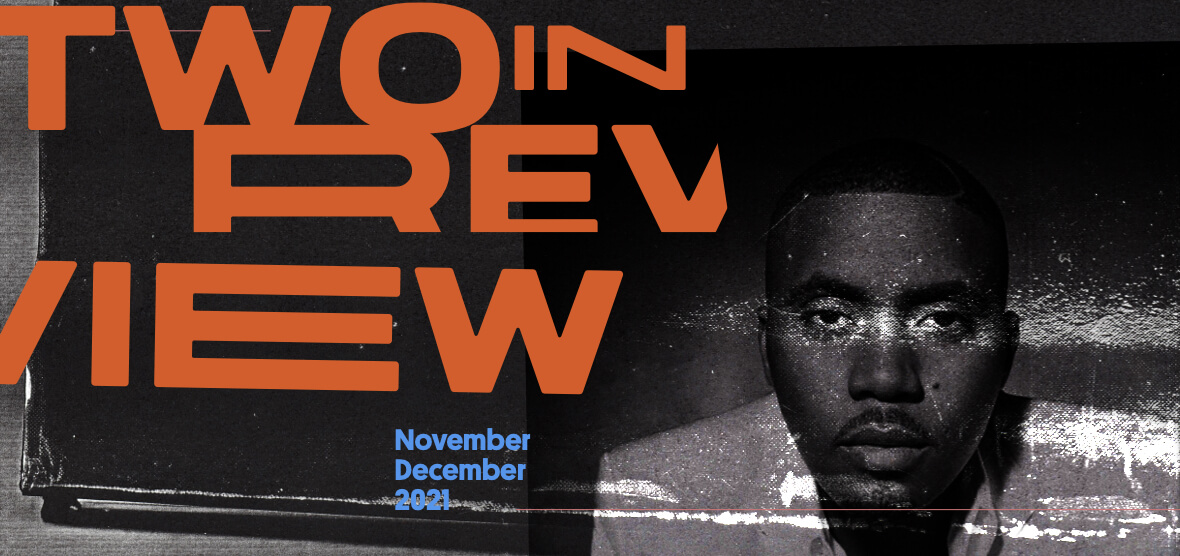 It's the end of the year! So that means it's time for the final Two in Review of 2021.
Here's the track list:
1. Arkells: One Thing I Know
2. Nathaniel Rateliff & the Night Sweats: What If I
3. Nas: Speechless
4. Allen Stone: Bed I Made (ft. Alessia Cara)
5. Adele: Easy on Me
6. Bastille: Dancing in the Dark
7. Holly Humberstone: Friendly Fire
8. Lauren O'Connell: Unbelievers
9. Derek Webb: Here in America
10. Kanye West: Life of the Party (ft. Andre 3000)
11. MUTEMATH: Love Light a Way
12. Elbow: Red Sky Rado (Baby Baby Baby)
13. Punch Brothers: Orphan Annie
14. Robert Plant & Alison Krauss: Can't Let Go
15. Aaron Sprinkle: Rolling Heads
16. Mount Westmore: Big Subwoofer
17. Silk Sonic: 777
18. Snail Mail: Headlock
19. Sad Astronauts: It's all Happening
20. Fleet Foxes: Helplessness Blues (Solstice Version)
You can find it on Apple Music and Spotify.