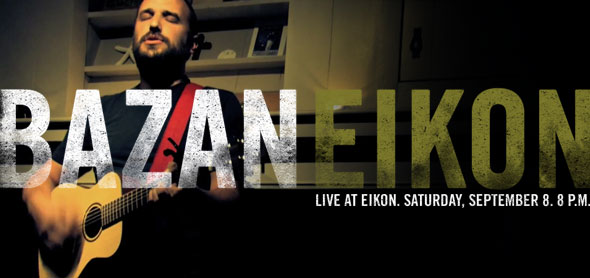 this morning on the eikon blog, we made a particularly exciting announcement that i wanted to share here. on saturday, september 8, david bazan will be playing a show at eikon as a part of his current living room tour.
several weeks ago, on bazan's website, they announced they were looking for a host for a little rock house show. since eikon's beginnings, we've really wanted to host concerts, so when this was announced, we immediately contacted them and since that time, we've been working to finalize all the details.
tickets go on sale this friday (the 15th) at 3 pm (central). tickets will only be on sale through bazan's website. we will not be selling any tickets through/at eikon.
so, i hope you considering coming to the show. it should be a really cool, intimate time. if you've never heard bazan's music, here's a performance of one of my favorite songs, hard to be, from a past house show.