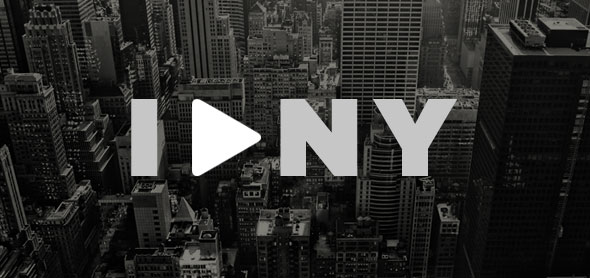 any good trip is accompanied by an equally good soundtrack. that becomes even more true when one travels to a place like new york city.
and that's exactly what christen and i will be doing tomorrow morning.
in (a belated) celebration of our 10th anniversary, we're gonna spend 7 days in new york—our very first trip, at that. being that we'll be there an entire week, it'll give us a good opportunity to play tourist some of the time and have an opportunity to take it easy and blend in with the locals for a day or two.
so, for this trip, i decided to put together a soundtrack for exploring the city. my big goal was to steer clear of the obvious. on this mix you won't find sinatra's new york, new york or your standard billy joel singalongs or jay-z's modern-day new york anthem, empire state of mind. those are all great and good, but i wanted to try to choose songs that capture the spirit of the city rather than songs that simply namedrop the city.
here's the tracklist i put together:
1. beastie boys: super disco breakin'
2. vampire weekend: step
3. justin timberlake: take back the night
4. method man: you're all i need (ft. mary j. blige)
5. matt & kim: cameras
6. the welcome wagon: but for you who fear my name
7. dirty projectors: about to die
8. nas: loco-motive
9. ray lamontagne: for the summer
10. arcade fire: city with no children
11. the notorious b.i.g.: juicy
12. sharon jones and the dap kings: i learned the hard way
13. u2: city of blinding lights
14. ll cool j: doin' it
15. sarah jarosz: the tourist
16. the strokes: machu picchu
17. fiona apple: hot knife
18. jay-z: tom ford
19. pete yorn & scarlett johansson: relator
20. mayer hawthorne: her favorite song
naturally, i don't want to enjoy it alone. so, get your download on.