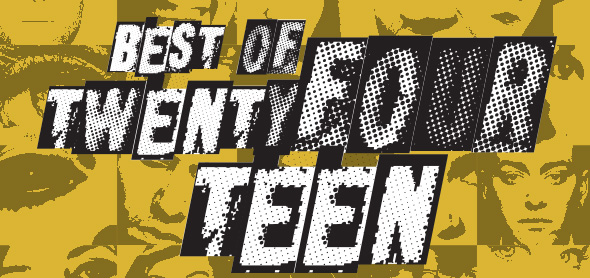 yesterday i kicked off the most wonderful time of the year on the ol' blog with my end-of-the-year music lists. here's the lineup for this week.
yesterday: new music discoveries
today: cover songs
tomorrow (wednesday): songs
thursday: albums
by far, cover songs is the most popular list each year in terms of number of downloads. (for whatever reason, 2012's cover song download is still, consistently, the most downloaded mix each month.) it's certainly a fun list to put together. and probably the most subjective. obviously all these lists are purely subjective, but with this one, it's just whatever strikes me as good. i choose some because they're a fun, goofy remake of a song and for others, i choose them because it's a genuinely good rethinking of a song (sometimes better than the original). so, here's 2014's list:
30. flaming lips (ft. miley cyrus & moby): lucy in the sky (beatles)
29. lana del rey: once up a dream (disney)
28. my morning jacket: this land is your land (woody guthrie)
27. laura marling & eddie berman: like a rolling stone (bob dylan)
26. chvrches: do i wanna know (arctic monkeys)
25. bastille: we can't stop (miley cyrus)
24. kiesza: what is love (haddaway)
23. sleeping at last: every little thing she does is magic (the police)
22. first aid kit: walk unafraid (r.e.m.)
21. bahamas: always on my mind (willie nelson)
20. skylar grey: addicted to love (robert palmer)
19. sam smith: how will i know (whitney houston)
18. first aid kit: love interruption (jack white)
17. lorde: don't tell 'em (jeremih)
16. john mayer: xo (beyonce)
15. bbc artists: god only knows (beach boys)
14. she & him: unchained melody (the righteous brothers)
13. lorde: ladder song (bright eyes)
12. lissie: story of my life
11. she & him: god only knows (beach boys)
10. first aid kit: america
original artist: simon & garfunkel
9. janelle monae: heroes
original artist: david bowie
8. postmodern jukebox: anaconda
original artist: nicki minaj
7. sharon jones & the dap kings: signed, sealed, delivered
original artist: stevie wonder
6. maroon 5: sex and candy
original artist: marcy playground
5. andrew bird: tin foiled
original artist: handsome family
4. sleeping at last: the safety dance
original artist: men without hats
3. miguel (ft. wale): bennie & the jets
original artist: elton john
2. mø: say you'll be there
original artist: the spice girls
1. brandi carlile: the chain
original artist: fleetwood mac
so, what did i miss in 2014?
download a mix with all 30 tracks.