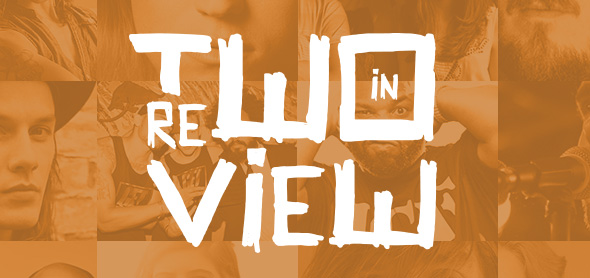 it's come that time once again for… [drum roll] …another installation of two in review.
there's been a lot of good music lately. looking back at the previous two in review, 2015 has been a good year so far for music. i expect it to get better with many highly anticipated albums. in the meantime, this is a mix that i'm excited to share and hopefully, you'll enjoy. there's a little bit of everything, including probably the most hip hop i've had on a mix in awhile.
without further ado, here's the lineup for the march/april edition:
1. florence & the machine: ship to wreck [from how big, how blue, how beautiful]
2. erik hassle: no words [from TBA]
3. brayton bowman: skin deep [from TBA]
4. kanye west: all day (ft. kendrick lamar) [from so help me god]
5. matt and kim: hey now [from new glow]
6. selah sue: i won't go for more [from reason]
7. houndmouth: black gold [from little neon limelight]
8. dustin kensrue: ruby [from carry the fire]
9. james bay: collide [from chaos and the calm]
10. major lazer: lean on (ft. mo) [from peace is the mission]
11. raekwon: 1,2 1,2 (ft. snoop dogg) [from fly international luxurious art]
12. lord huron: fool for love [from strange trails]
13. elbow: what time do you call this? [from man up ost]
14. best coast: feeling ok [from california nights]
15. will butler: what i want [from policy]
16. ms mr: painted [from TBA]
17. kevin max: desperate heart [from broken temples]
18. de la soul: god it (ft. nas) [from TBA]
19. everclear: complacent [from black is the new black]
20. brandi carlile: murder in the city [from the firewatcher's daughter]
get your download on, folks.