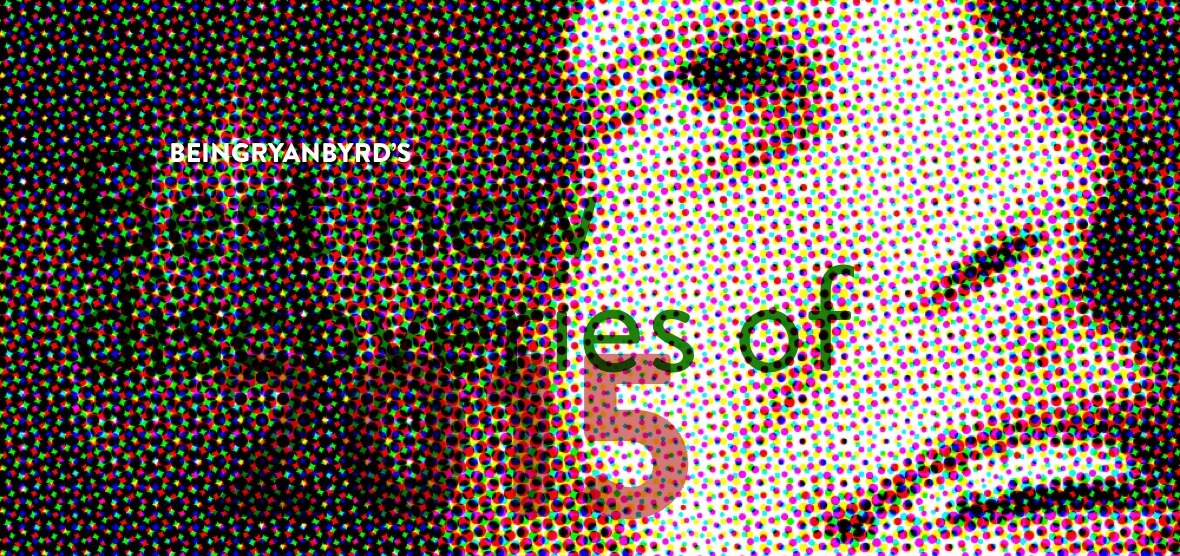 welp. here we are, friends. it's the end of 2015 and we've spent basically the last month reading through best of 2015 lists. truly, it's my favoritest time of the year. generally speaking, i usually publish my lists a bit earlier, but between holding out hope for a couple last second albums (i'm looking at you, kanye and frank ocean…) and being the busiest i've been in a long time, these are just now seeing the light of day. but alas, we've made it. here's what to expect over the next several days:
today: new music discoveries
later today: cover songs
tomorrow (tuesday): songs
wednesday: albums
(thursday: the year's final two in review)
unlike 2014, it's been a particularly strong music year. with that said, though, it's not been a big year (for me, at least) for discovering new artists. the top handful of spots on my list this year is particularly strong, but once you get past the first 10 – 15, it becomes a bit of a more even playing field. because of that, this list only contains 30 entries (as opposed to the forthcoming lists which each contain 40 entries).
nevertheless, it's still a list worth considering and investigating. hopefully there's a number of artists and bands you've never heard of. my goal with my year-end lists is always, first and foremost, to help people discover great new music. this list shouldn't be any different.
editorial note: a clarification i offer every year with this list is that these aren't necessarily brand new artists. artists in this list fall into one of four categories:

1. they're a brand new artist
2. they released their first full length album this year (as opposed to only an EP)
3. they're a first-time solo artist (for example, guy garvey has been making music with elbow for a long, long time, but this year he released his debut solo album)
4. i just discovered them this year (for example, ezra furman has been around for years, but i'd never heard of him until this year).
alright, let's get to it. here's my top 30 new music discoveries of 2015 (artist and album listed):
30. lieutenant: if i kill this thing we're all going to eat for a week
29. thunderbitch: thunderbitch
28. travis garland: uppers & downers vol. 1
27. family of the year: family of the year
26. rae morris: unguarded
25. melanie martinez: cry baby
24. waxahatchee: ivy tripp
23. houndmouth: little neon limelight
22. wavves: v
21. x ambassadors: vhs
20. watkins family hour: watkins family hour
19. julia holter: have you in my wilderness
18. catey shaw: the brooklyn ep
17. jess glynne: i cry when i laugh
16. badbadbadnotgood & ghostface killah: sour soul
15. ryn weaver: the fool
14. nate ruess: grand romantic
13. kacy hill: bloo
12. joy williams: venus
11. laura welsh: soft control

10. kiiara: gold

9. the arcs: yours, dreamily

8. emile haynie: we fall

7. ezra furman: perpetual motion people

6. grace: memo

5. leon bridges: coming home

4. big grams: big grams

3. guy garvey: courting the squall

2. will butler: policy

1. børns: dopamine
so, who did i miss in 2015? let me know who i should go and check out before 2016 gets here.
as a bit of a end-of-the-year gift, you can download a mix with a track from each artist.