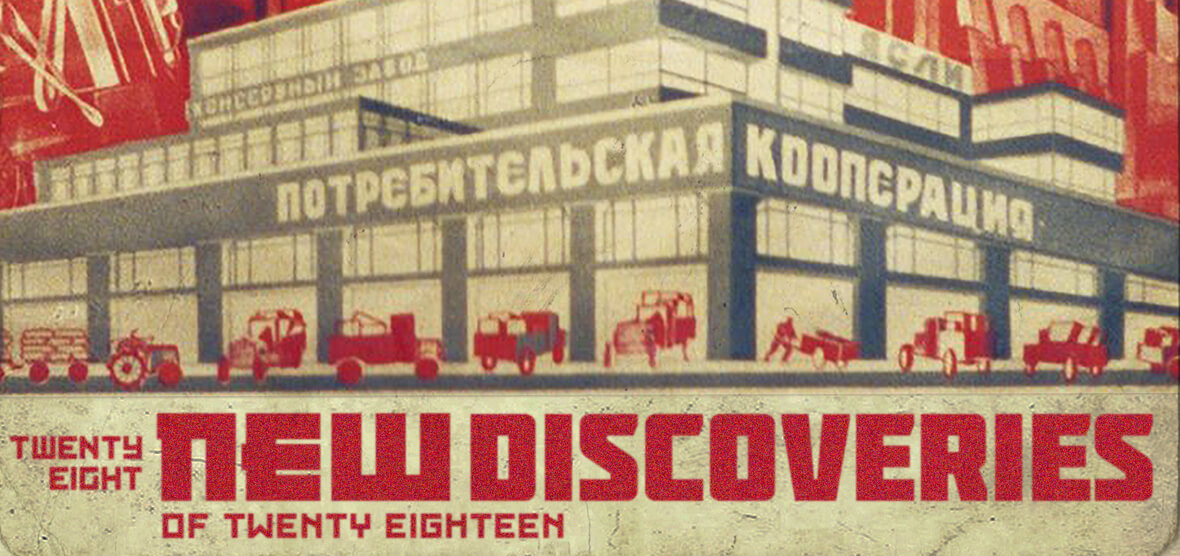 yesterday i kicked off my best-of-2018 lists. it's truly a magical season, friends. here's the plan for this week:
yesterday: cover songs
today: new music discoveries
wednesday: songs
thursday: albums
i listen to a lot of music. and i'm constantly on the search for new bands and artists making great music. overall, 2018 was a decent year for me discovering new artists. there's definitely a handful of people on this list that are instantly favorites. i'm always hopeful that there's a number of artists and bands you've never heard of. my goal with my year-end lists is always, first and foremost, to help people discover great new music. this list shouldn't be any different.
editorial note: a clarification i offer every year with this list is that these aren't necessarily brand new artists. artists in this list fall into one of four categories:

1. they're a brand new artist
2. they released their first full length album this year (as opposed to only an EP).
3. they're a first-time solo artist
4. i just discovered them this year (for example, mitski has put out several albums, but i'd just never given her a listen until this year).
so, let's get to it. here's my top 28 new music discoveries of 2018:
28. tom odell: jubilee road
27. soccer mommy: clean
26. snail mail: lush
25. foxing: nearer my god
24. now, now: saved
23. noah kahan: hurt somebody EP
22. boy pablo: soy pablo
21. ball park music: good mood
20. natalie prass: the future and the past
19. dan owen: stay awake with me
18. the paper kites: on the corner where you live
17. tash sultana: flow state
16. foxwarren: foxwarren
15. amen dunes: freedom
14. jorja smith: lost & found
13. jessie reyez: being human in public
12. moziah: dax nextdoor
11. u.s. girls: in a poem unlimited

10. lsd: moutains EP

9. empress of: us

8. maps & atlases: lightlessness is nothing ew

7. hippo campus: bambi

6. boygenius: boygenius

5. sigrid: raw EP

4. lucie silvas: e.g.o.

3. ella mai: ella mai

2. mitski: be the cowboy

1. kids see ghosts: kids see ghosts



this feels a little like cheating. yes, kids see ghosts is a "supergroup" consisting of kanye and kid cudi. so yeah, it's almost like cheating. but this is, in fact, a new group, despite the fact that these two have performed together many times. nevertheless, they "officially" got together and created one of the best hip hop albums of the year.
so, who did i miss in 2018? let me know who i should go and check out before 2019 gets here.
as a bit of a end-of-the-year gift, you can download a mix with a track from each artist.