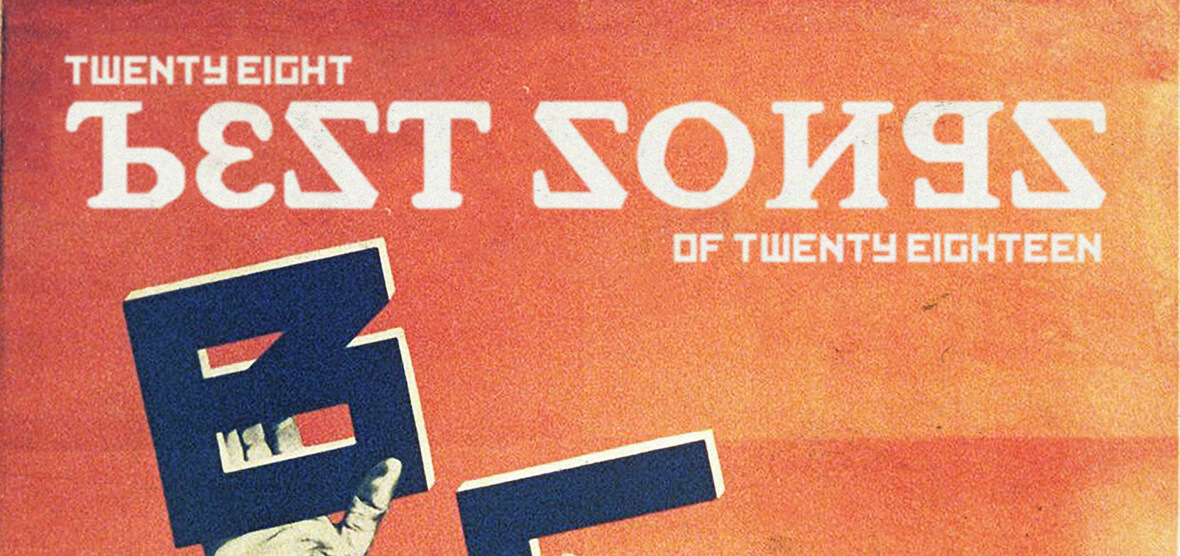 a couple days ago, i started my best-of-2018 lists. it's been fun so far. here's the plan for this week:
monday: cover songs
tuesday: new music discoveries
today: songs
thursday: albums
this week's theme continues with this list: it's been a really great year for music. it's never easy to narrow down a list of the best songs of the year, but this year was particularly difficult. even as i prepare to post the list, i think there's probably a couple songs that made it that could easily be replaced by others.
there's a little bit of everything here, which is always something i'm hopeful for. i think there's an opportunity for a broad spectrum of music interests to find something they like.
with all that said, here's the 28 best songs of 2018:
28. MØ: blur
27. eminem: the ringer
26. noah kahan: hurt somebody (ft. julia michaels)
25. hippo campus: bambi
24. toro y moi: freelance
23. sucré: inside
22. the lone bellow: pink rabbits
21. kids see ghosts: freeee (ghost town 2)
20. brandi carlile: the joke
19. punch brothers: jumbo
18. lucius: something about you
17. børns: second night of summer
16. justin timberlake: say something (ft. chris stapleton)
15. ella mai: boo'd up
14. childish gambino: this is america
13. travis scott: sicko mode (ft. drake)
12. brandi carlile: sugartooth
11. anderson .paak: who r u?

10. pusha t: if you know you know

9. justin timberlake: sauce

8. janelle monae: i like that

7. syvlan esso: parad(wm)e

6. janelle monae: make me feel

5. kids see ghosts: 4th dimension

4. dirty projectors: break-thru

3. sigrid: high five (faith no more)

2. kanye west: ghost town

1. kacey musgraves: slow burn



if you would've told me at the outset of 2018 that my favorite song of the year would be by kacey musgraves, i would've told you that you were insane. i'm a bonafide country music-hater, but kacey musgraves does something that isn't quite country… but isn't quite anything else. ultimately, i loved this whole album and the opening track is my head-and-shoulders favorite from the album.
so, what did i miss in 2018? let me know what i should go and check out before 2019 gets here.
as a bit of a end-of-the-year gift, you can download a mix with all the tracks.