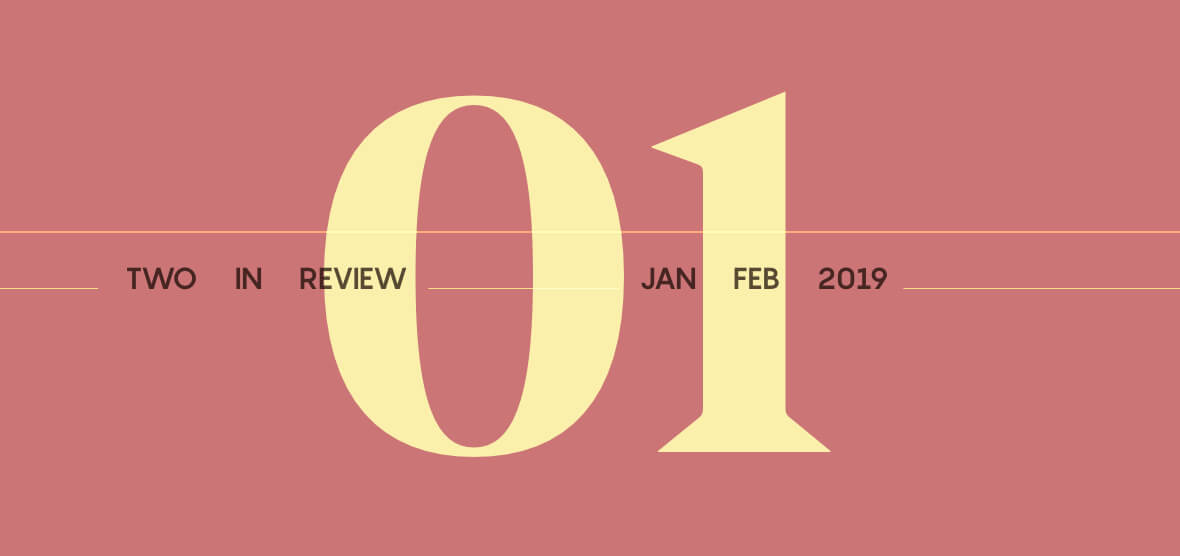 Big news: it's 2019. Yes, here we are, a couple months into the new year, which means it's time for not just another , but an entire new year of them.
This is a particularly big release, but not just because of the mix itself. I started doing this back in June 2010 and it was a more regular way of putting out mixes that I had been doing sporadically for several years prior to that. Up to that point and ever since, the way that made the most sense was just to package up the mp3 files and offer a zipped file for download. There's a lot I like about doing it that way, but there's certainly some challenges and drawbacks. So, it's time for a change.
Whereas I still purchase a lot of music, much like most everybody else, I'm a big user of streaming services. I prefer Apple Music, but also have a Spotify account. (To be honest, I dislike Spotify, but it's occasionally never to use it, so I've got an account.) So it feels like it's finally time to embrace the way music has been and is continuing to change. These mixes will no longer be available as physical downloads. Rather, I'll offer each mix as both an Apple Music and Spotify playlist. There's some downsides to doing it this way, but moving forward, I think this makes a lot of sense.
So, I'm hopeful that everybody likes this and that it makes listening to the mixes easier.
Alright, let's actually get to the music. Here's the lineup:
1. Vampire Weekend: Harmony Hall [from Father of the Bride]
2. Jenny Lewis: Red Bull & Hennessey [from On the Line]
3. Better Oblivion Community Center: Dylan Thomas [from Better Oblivion Community Center]
4. Broods: Peach [from Don't Feed the Pop Monster]
5. The Cactus Blossoms: Please Don't Call me Crazy [from Easy Way]
6. James Blake: What's the Catch (ft. Andre 3000) [from Assume Form]
7. Maggie Rogers: Fallingwater [from Heard it in a Past Life]
8. Pedro the Lion: Quietest Friend [from Phoenix]
9. Sharon van Etten: Seventeen [from Remind me Tomorrow]
10. Switchfoot: Voicces [from NATIVE TONGUE]
11. Weezer: Take on Me [from Teal Album]
12. Jessie Ware: Adore Me [from Adore Me]
13. Florence + the Machine: Moderation [from Moderation]
14. Foals: Exits [from Everything Not Saved Will be Lost – Part 1]
15. Betty Who: Taste [from Betty]
16. Beirut: Landslide [from Gallipoli]
17. Deerhunter: Plains [from Why Hasn't Everything Already Disappeared]
18. Joy Williams: Canary [from Front Porch]
19. Ezra Furman: Devil's Haircut [from Songs by Others]
20. Wye Oak: Evergreen [from Adult Swim Singles]
You can stream it right here or here's a couple direct links to the playlists on Apple Music and Spotify.