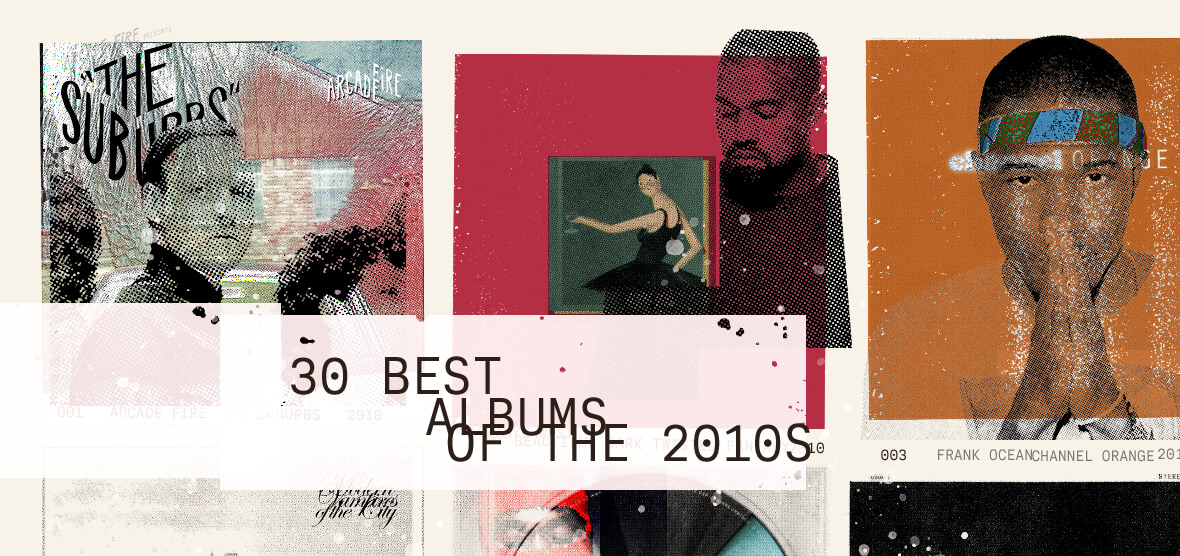 The 2010s were such a great decade for music. It was hard to narrow a list down to just 30 albums, but I think these represent the best of the best from this past decade.
Here's the 30 best albums of the 2010s.
30. Punch Brothers: Antifogmatic
29. Kendrick Lamar: DAMN.
28. Nickel Creek: A Dotted Line
27. Beyonce: 4
26. Father John Misty: I Love You Honeybear
25. Ray LaMontagne: God Willin' & the Creek Don't Rise
24. John Mark McMillan: Borderland
23. Young the Giant: Home of the Strange
22. Lisa Hannigan: Passenger
21. Kacey Musgraves: Golden Hour
20. Sylvan Esso: Sylvan Esso
19. Charly Bliss: Guppy
18. Haim: Days are Gone
17. Jay-z & Kanye West: Watch the Throne
16. Jakob Dylan: Women and Country
15. Jenny Lewis: The Voyager
14. Haim: Something to Tell You
13. BØRNS: Dopamine
12. St. Vincent: St. Vincent
11. Kanye West: The Life of Pablo
10. Brandi Carlile: By the Way, I Forgive You
9. Frank Ocean: Blonde
8. Justin Timberlake: The 20/20 Experience
7. Fiona Apple: The Idler Wheel…
6. The Black Keys: Brothers
5. Kanye West: Yeezus
4. Vampire Weekend: Modern Vampires of the City
3. Frank Ocean: Channel Orange
2. Kanye West: MBDTF
1. Arcade Fire: The Suburbs
You can find this playlist on both Apple Music and Spotify.