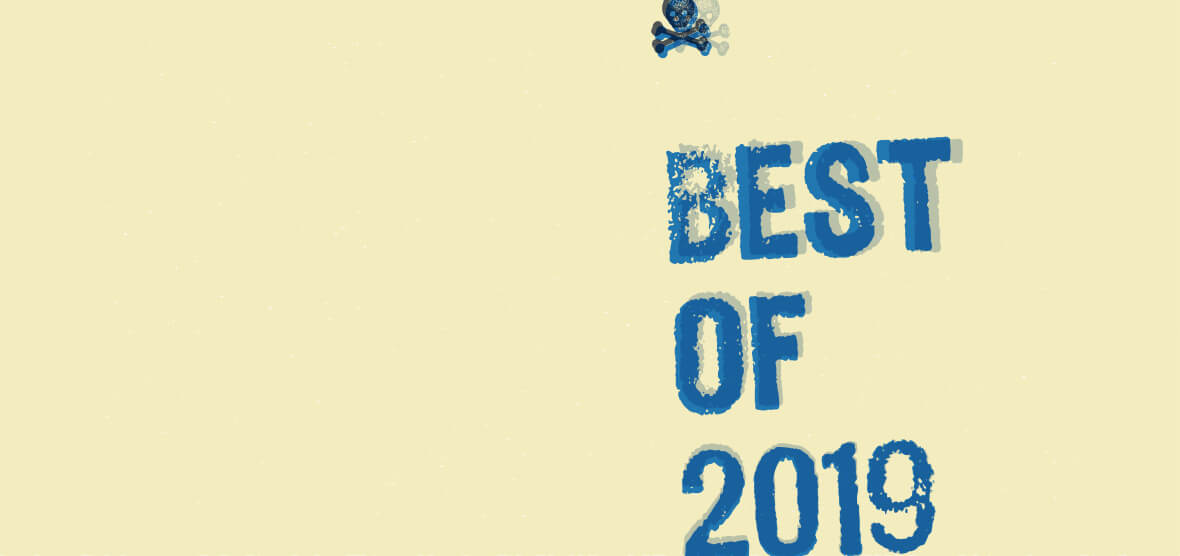 It's the most wonderful time of the year. No, not Christmas. I'm talking about end-of-the-year best-of list season. I'm kicking off the next several days of posts with a crowd favorite: best cover songs.
I'm doing things a little differently here. Rather than ranked lists (like I'll do for songs and albums), this (as well as tomorrow's list of my favorite new music discoveries) is just a non-ranked list of my favorites. (They're presented below in alphabetical order by artist.)
Alright, here we go. These are the 25 best cover songs of 2019.
• Arcade Fire: Baby Mine
• Bastille: Can't Fight This Feeling
• Beyonce: Before I Let Go
• Bruce Springsteen: Rhinestone Cowboy
• Chris Cron: Rocket Man
• Elohim and AWOLNATION: Flagpole Sitta
• Evanescence: The Chain
• Ezra Furman: Devil's Haircut
• Herve Pagez, Diplo ft. Charli XCX: Spicy (Wannabe)
• The Highwomen: The Chain
• Himesh Patel: Here Comes the Sun
• Jakob Dylan & Fiona Apple: In my Room
• Jessie Reyez: Crazy
• Lissie: Cowboy Take Me Away
• Lissie: Dreams
• Marilyn Manson: God's Gonna Cut You Down
• MØ: Bullet with Butterfly Wings
• Sam Smith: I Feel Love
• Sheryl Crow: Everything is Broken (ft. Jason Isbell)
• Sleigh Bells: Where Did You Sleep Last Night
• The Struts: Dancing in the Street
• Weezer: Happy Together
• Weezer: Sweet Dreams
• Weezer: Take on Me
• Yola: Goodbye Yellow Brick Road
As a bonus, there's a always great covers every year that are exclusive to Spotify, so you'll find the following songs on the Spotify playlist (linked below).
• Alessia Cara: I'm Like a Bird
• Carly Rae Jepsen: Don't Speak
• Hozier: Say My Name
• Judah & the Lion: I Won't Back Down
• Lauren Daigle: Don't Dream it's Over
• Rita Ora: Big Yellow Taxi
You can find this playlist on both Apple Music and Spotify.