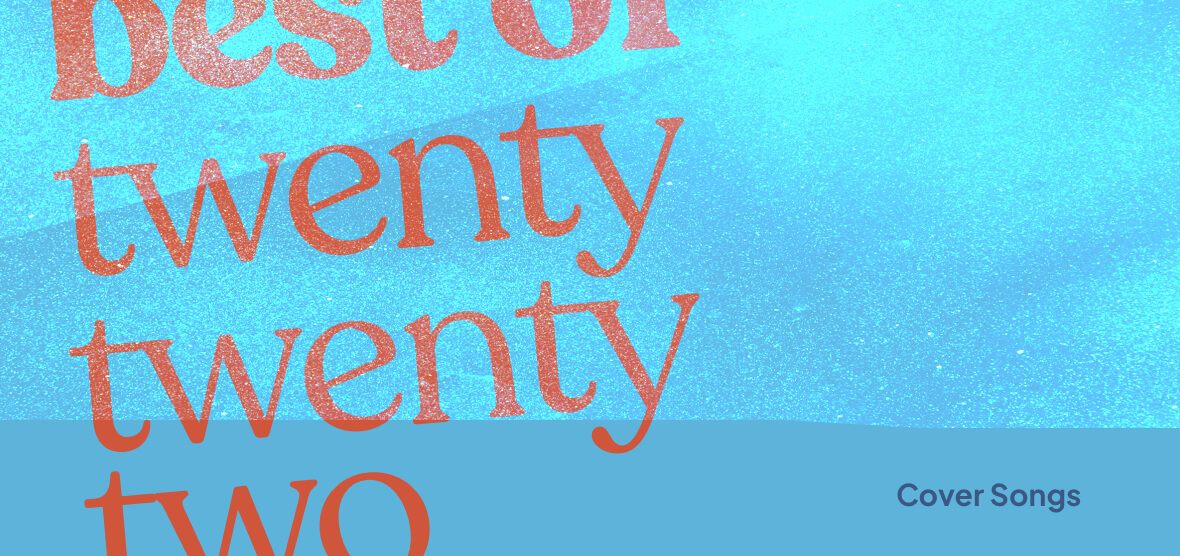 I've held out to the last possible second, but I can hold no more, because it's end-of-year list season!
Each year, the most popular list is this one: Best Cover Songs.
Here's the track list:
QUICK NOTE: While the other lists to come are in ranked order, these are just in alphabetical order (by artist). This does not represent preference.
alt-J: Golden Slumbers
AWOLNATION & Elohim: Flagpole Sitta
AWOLNATION & Taylor Hanson: Material Girl
Beck: Old Man
Best Coast: If It Makes You Happy
The Black Crowes: Papa Was a Rollin' Stone
Bleachers: Drive
Brandi Carlile: Space Oddity
Bria: Where Have All the Cowboys Gone?
Bruce Springsteen: Someday We'll Be Together
The Cactus Blossoms: If Not For You
Dead Pony: Maneater
Doja Cat: Celebrity Skin
Drew Holcomb & Ellie Holcomb: Fields of Gold
Drew Holcomb & Ellie Holcomb: On the Road Again
Ella Henderson: Tears Dry on Their Own Own
Eli Paperboy Reed: Mama Tried
Eva Snyder: Gives You Hell
First to Eleven: Danger Zone
James Bay: Don't Look Back in Anger
James Bay: Trouble
Jason Isbell and the 400 Unit: Midnight Train to George (ft. Brittney Spencer & John Paul White)
Jessica Chastain: Stand By Your Man
Josh Ross: Iris
The Goon Sax: Steal my Sunshine
Kacey Musgraves: Can't Help Falling in Love
Katie Toupin: Adam's Song
Katie Toupin: Dammit
Kelly Clarkson: Happier Than Ever
Ibibio Sound Machine: Heroes
Lake Street Dive: Automatic
Lake Street Dive: You're Still the One
Lake Street Dive: Linger
Loveless: happier than ever
Loveless: Running Up That Hill (A Deal With God)
Maneskin: If I Can Dream
Margo Price: He Made a Woman Out of Me
Margo Price: You're No Good
Moncrieff: I'm With You
Morgan Wade: Suspicious Minds
MUNA: Sometimes
Omarion: With a Little Help From My Friends
Punch Brothers: House Carpenter/Jerusalem Ridge
Punch Brothers: Pride of Man
Rosie Thomas: Always Be My Baby
SHAED: Come as You Are
She & Him: Wouldn't It Be Nice
Sigrid: Bad Habits
Sigrid: Lost
St. Vincent: Funkytown
Stephen Dawes: Teenage Dream
Sumerlands: I'm So Afraid
Tate McRae: As It Was
Watkins Family Hour: Hypnotized
Weyes Blood: You're No Good
Whitehorse: Summer Wine
Zachary Williams: You Can Call Me Al
You can find it on Apple Music and Spotify.