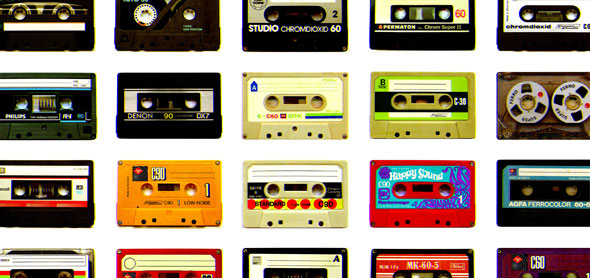 for the first time. in almost 8 years. christen and i are going on a proper(ish) vacation.
without children.
yes friends, we're escaping. we've somehow brainwashed my parents into believing that they'd have a good time if our children stayed with them for 3 days (yeah, it's a relatively brief vacation, but we take what we can get…). they bit and we'll be dropping them off and heading to kansas city for a few days. (we're very thankful for them and our kids are super excited…and i think my parents are also.)
the focal point of our trip will be seeing ray lamontagne and brandi carlile at the starlight theatre, which we expect to be nothing short of amazing. we'll also just hang around the city and we'll spend a day at worlds of fun. why not spend a day being kids?
of course, the journey there is part of the fun and one of the things that make for a great journey is the right soundtrack. now, some people go for a thematic mix that is somehow indicative of their destination while others just surf channels. when we travel, we want something that match the following criterion:
1. what keeps me—a notorious oh-man-i-just-woke-up-and-don't-remember-the-last-3-miles driver—awake?
2. what makes us sing out loud, often in a volume completely inappropriate to the human ear?
3. what will create a memory?
while we'll listen to a little bit of the ipod on shuffle and a handful of podcasts, i've especially made a couple mixes for this trip that will meet these criterion. and i thought i'd share them with you here.
both mixes take us back to one of (if not the) greatest music decades ever: the 90s. first up, is a 90s r&b mix. 90s r&b was so good and there's actually quite a few artists now who are beginning to use production that takes cues from that era. it's fun, over dramatic and perfect for belting it out on a road trip. here's the lineup:
1. are you that somebody? / aaliyah
2. weak / swv
3. candy rain / soul 4 real
4. breathe again / toni braxton
5. doo wop (that thing) / lauryn hill
6. all my life / k-ci & jojo
7. real love / mary j. blige
8. in the closet / michael jackson
9. don't take it personal (one of them days) / monica
10. if i ever fall in love / shai
11. diggin' on you / tlc
12. love will never do (without you) / janet jackson
13. giving him something he can feel / en vogue
14. this is how we do it / montell jordan
15. so anxious / ginuwine
16. in my bed / dru hill
17. baby / brandy
18. on bended knee / boyz ii men
19. nobody knows / tony rich project
20. dreamlover / mariah carey
21. my love is the shh… / something for the people
22. my way / usher
23. lately / jodeci
24. no diggity / blackstreet
25. poison / bel biv devoe
26. cupid / 112
27. finally / ce ce peniston
28. gotham city / r kelly
29. 7 / prince
30. if i had no loot / tony toni toné
the next mix is 90s rap. in the 90s, rap reached new levels and ranged from gangster rap all the way from dudes wearing big noses and rapping about something called a humpty dance. much like the r&b mix, this will allow for hours of remembering every single lyric to a decade worth of rap music. here's the lineup:
1. getto jam / domino
2. i remember / coolio
3. still not a player / big pun
4. big poppa / notorious b.i.g.
5. today was a good day / ice cube
6. you're all i need / method man
7. party up (up in here) / dmx
8. tha crossroads / bone
9. o.p.p. / naughty by nature
10. insane in the brain / cypress hill
11. i got 5 on it / the luniz
12. nothin' but a g thang / dr. dre & snoop dogg
13. regulators / warren g & nate dogg
14. put your hands where my eyes can see / busta rhymes
15. jump around / house of pain
16. tha shiznit / snoop dogg
17. summertime in the lbc / the dove shack
18. luv 2 luv u (remix) / timbaland & magoo
19. rosa parks / outkast
20. so whatcha want? / the beastie boys
21. loungin' (who do you love?) / ll cool j
22. the humpty dance / digital underground
23. toss it up / 2pac
24. ice ice baby / vanilla ice
25. fu-gee-la / the fugees
26. the rain (supa dupa fly) / missy elliott
27. tennessee / arrested development
28. flava in your ear / craig mack
29. burbans and lacs / master p
30. shoop / salt n pepa
enjoy!
// download the .zip (r&b) //
// download the .zip (rap) // **if you're not a fan of strong language, this mix probably isn't for you.**