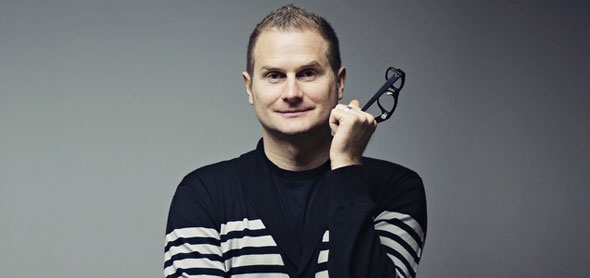 since departing mars hill church in grand rapids and relocating to los angeles, we've heard very little from rob bell. that changed yesterday afternoon when bell, with no fanfare or forewarning, tweeted a link to a new video.
the new video, rediscovering wonder, is a minimally produced video featuring bell strolling through some back alleys in what is likely his neighborhood. the slow and lengthy walk is reminiscent of his final nooma, whirlwind.
the purpose, ultimately, of the video is a promotional piece for the release, by harper one, of his entire literary catalog on paperback, including best sellers velvet elvis and love wins. what's most interesting about the video, though, is it goes far beyond a sterile marketing piece. it seems to be a direct response to critics. since the release of love wins in early 2011, the attacks on bell have reached a fever pitch. always the object of criticism, the release of love wins brought with it accusations on full on heresy, including claims of universalism and complete rejection of classic christianity.
in this video, bell talks about the difference between a christianity that focuses on the pursuit of "rightness" versus the scriptures' invitation into to a fully realized "taste and see" experience with jesus. he beautifully conveys the narrow view of scripture that has spawned so many critics.
rather than battling his critics with (deserved) barbs, he invites viewers (and critics, for that matter) into a higher way. as we've come to expect, rob bell is a masterful communicator who adds signal in the midst of the noise.
enough of my noise. here's the video.