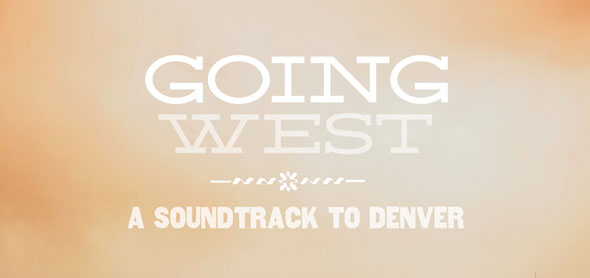 i spent the better part of last week in the mile high city for work (artletic is based there) and it was good to hang out with my boss and check out denver. it's pretty much peyton manning, north face jackets and people casually smoking weed in grocery stores and churches. 😉
any time i travel somewhere significant (you know, like beyond branson), i put together a playlist both for travel to/from and for exploring the city. generally, i try to put together a healthy balance of artists that come from that city/state and then just songs that feel right. the latter is certainly more of a vibe where i'm asking 'what do i perceive [whatever city] to feel like?'. it's a pretty inexact science, but it seems to have worked out well for this mix.
so, for this trip, i did just that. during my stay, it felt pretty good, so i thought i'd share it here on the ol' blog.
here's the tracklist:
1. heartless bastards: the mountain
2. allen stone: rocky mountain high
3. arcade fire: the sprawl ii
4. arctic monkeys: why'd you only call me when you're high?
5. jakob dylan: holy rollers for love
6. edward sharpe: let's get high
7. everclear: under the western stars
8. brandi carlile: take me home country roads
9. devotchka: how it ends
10. elephant revival: birds and stars
11. lord huron: end of the earths
12. eddie vedder: hard sun
13. bahamas: lost in the light
14. princess music: evening song
15. conor oberst: zigzagging toward the light
16. tune-yards: left behind
17. cayucas: high school lover
18. ray lamontagne: for the summer
19. you, me and apollo: oh, my molly
20. john denver: thank god i'm a country boy
sharing is caring. so, friends, get your download on.