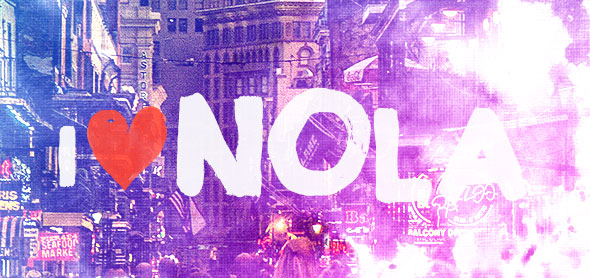 new orleans is easily one of my favorite cities in the US. i love everything about it: the culture, the food, the architecture, the diversity and its resilient spirit. truth be told, there's one major defining characteristic that i'm just not into, and it's a biggie: the music.
i just can't get into jazz and horn-driven music. don't get me wrong, i love new orleans street performers, but it's more because of the spectacle than anything. in terms of recorded music, it just doesn't click for me.
whenever i visit a major US city, i put together a mix to serve as a soundtrack for my trip. generally, they consist of artists from that city or songs in that city's "native" style. in this case, though, i've put together a mix that's inspired by new orleans. it's a collection of songs that reflect the kind of spirit and energy i experience when i visit. so while there are a handful of new orleans-based artists on the mix (mutemath, cash money artists, etc), remember that my primary intent was to capture the spirit of new orleans.
so without further ado, here's the lineup for my new orleans mix:
1. mutemath: prytania
2. brandi carlile: raise hell
3. mark ronson (ft. mystikal): feel right
4. frank ocean: pyramids
5. arcade fire: normal person
6. master p: burbans and lacs
7. elton john: honky cat
8. matt & kim: cameras
9. the black keys: gold on the ceiling
10. sheryl crow: love is free
11. raphael saadiq: big easy
12. b.g. (ft. big tymers & hot boys): bling bling
13. david byrne & st. vincent: who
14. johnny cash: big river
15. the black crowes: good friday
16. juvenile: ha
17. blanche: what this town needs
18. rocco deluca: swing low
19. ray lamontagne: god willin' & the creek don't rise
20. chris cornell: wide awake
get your download on, folks.