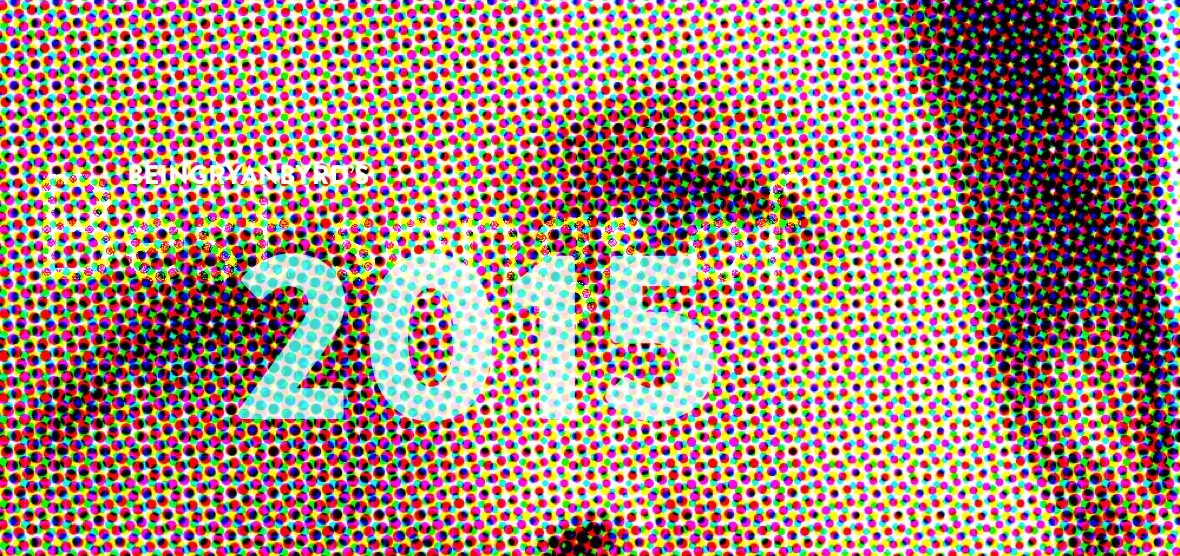 yesterday, i kicked off a week's worth of my best-of-2015 lists. both the list of new music discoveries and cover songs were stellar and the songs list is no different. here's the lineup for the week:
yesterday: new music discoveries
yesterday: cover songs
today: songs
tomorrow (wednesday): albums
(thursday: the year's final two in review)
generally speaking, i'm more of an albums person than a song person. while i'll post my best albums list tomorrow, i think this songs list might be stronger from front to back. as usual, it tracks relatively closely to the albums list, but i think pound-for-pound, a lot of these hold up better than the album they represent. there's not a lot of terribly surprising entries on this list. frankly, at the outset of the year, i could've predicted a number of these artists would've been represented, but nevertheless, there's some that jockeyed to higher positions that i would've assumed. there's a little bit of everything here, which makes for a strong list of songs.
so, let's get to it. here's my top 40 songs of 2015:
40. leon bridges: river
39. jr jr: in the middle
38. ezra furman: ordinary life
37. elbow: lost worker bee
36. ryn weaver: octahate
35. macklemore & ryan lewis: downtown
34. julia nunes: that was us
33. duran duran: pressure off (ft. janelle monae)
32. lianne la havas: what you don't do
31. major lazer: powerful (ft. ellie goulding)
30. big grams: drum machine
29. bhi bhiman: moving to brussels
28. black eyed peas: yesterday
27. adele: send my love (to you new lover)
26. beck: dreams
25. brandi carlile: wherever is your heart
24. guy garvey: angela's eyes
23. missy elliott: wtf (where they from) (ft. pharrell)
22. kiiara: gold
21. kendrick lamar: the blacker the berry
20. grace: you don't own me (ft. g-eazy)
19. disclosure: magnets (ft. lorde)
18. lord huron: until the night turns
17. foals: mountain at my gate
16. florence & the machine: what kind of man
15. major lazer: lean on (ft. mø)
14. brayton bowman: skin deep
13. lord huron: fool for love
12. david bazan: island ocean
11. adele: when we were young

10. josh garrels: the arrow

9. best coast: feeling ok

8. matt and kim: get it

7. punch brothers: magnet

6. will butler: son of god

5. kopecky: quarterback

4. mutemath: used to

3. børns: the emotion

2. kanye west: all day (ft. kendrick lamar)

1. father john misty: holy shit
so, what did i miss in 2015? let me know what i should go check out before 2016 gets here.
as a bit of a end-of-the-year gift, you can download a mix all 40 (!) tracks.