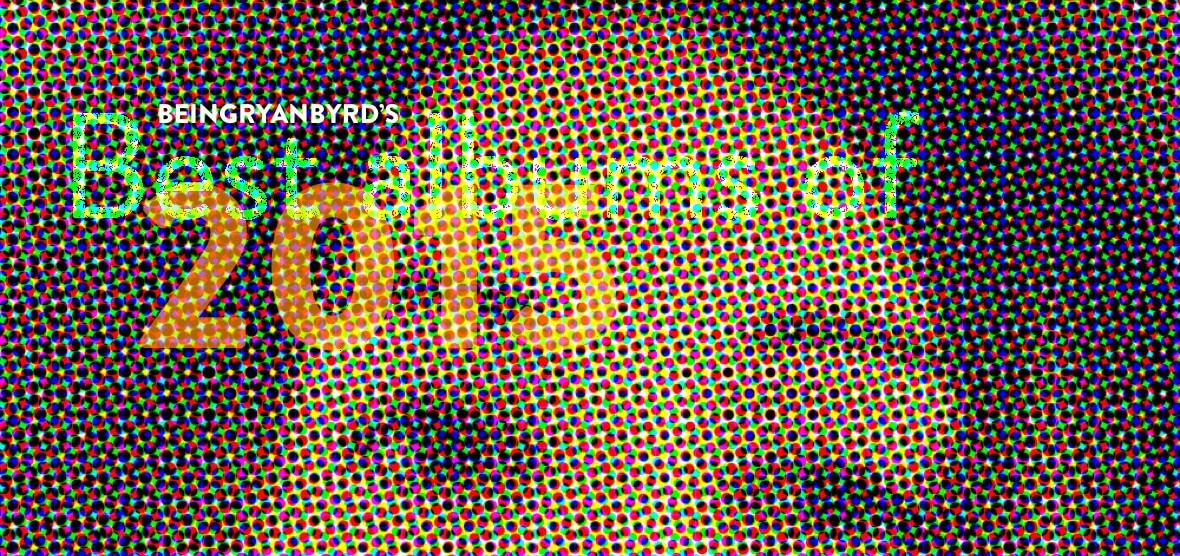 a couple days ago, i kicked off a week's worth of my best-of-2015 lists. so far, people have responded well and even tipped me off to some songs and artists that i missed this past year. here's the lineup for the week:
monday: new music discoveries
monday: cover songs
yesterday: songs
today: albums
(thursday: the year's final two in review)
albums is always my favorite list. i'm a little old school in that i'd still rather sit down and listen to an entire album that just a single here or there. i think the long form tells me much more about an artist and their story than any individual track. so to me, a best albums list gives insight into the most talented and fully-realized artists.
2015 was a particularly strong year for music, but interestingly, there wasn't a single or couple albums that rose up far above other albums like it's usually happened in the past. last year, for example, st. vincent's album was far-and-away the best album of the year. this year, though, i'd say the top 5 or so are right there with each other. they could be interchanged pretty easily. maybe that's what makes it such a strong list.
without further ado, here's my top 40 albums of 2015:
40. alabama shakes: sound & color
39. david bazan: bazan monthly vol. 2
38. chvrches: every open eye
37. josh garrels: home
36. jon foreman: the wonderlands
35. autre ne veut: age of transparency
34. veruca salt: ghost notes
33. the lone bellow: then came the morning
32. brandon flowers: the desired effect
31. ryan adams: 1989
30. ezra furman: perpetual motion people
29. kevin max: broken temples
28. miguel: wildheart
27. julia nunes: some feelings
26. foals: what went down
25. elbow: lost worker bee
24. grace: memo
23. sufjan stevens: carrie & lowell
22. pusha t: king push – darkest before the dawn: the prelude
21. jr jr: jr jr
20. best coast: calilfornia nights
19. guy garvey: courting the squall
18. ms mr: how does it feel
17. leon bridges: coming home
16. dr. dre: compton
15. noel gallagher's high flying birds: chasing yesterday
14. big grams: big grams
13. matt and kim: new glow
12. coldplay: a head full of dreams
11. florence & the machine: how big, how blue, how beautiful

10. kendrick lamar: to pimp a butterfly

9. adele: 25

8. punch brothers: the phosphorescent blues

7. will butler: policy

6. kopecky: drug for the modern age

5. lord huron: strange trails

4. father john misty: i love you, honeybear

3. børns: dopamine

2. mutemath: vitals

1. brandi carlile: the firewatcher's daughter
so, what did i miss in 2015? let me know what i should go check out before 2016 gets here.
as a bit of a end-of-the-year gift, you can download a mix with a track from each of the 40 (!) albums.